Valves & Services Solution
As part of our one-stop solutions, we can also provide various services listed below to our customers.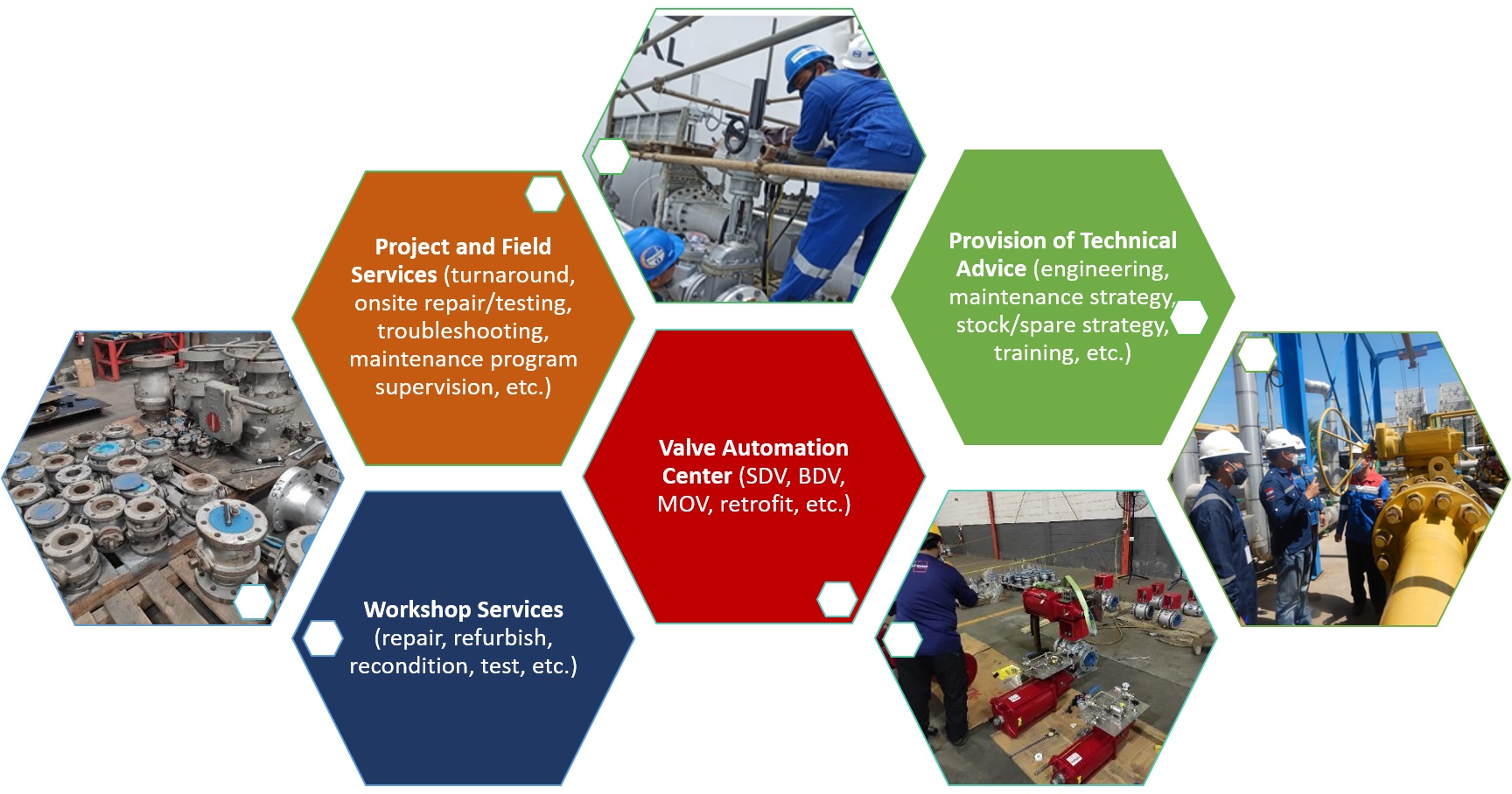 Service Provision
Suspendisse est nunc, laoreet eget odio id, finibus convallis ipsum. Praesent eu nisi egestas.
Vestibulum id laoreet sapien. Aliquam porttitor neque ut urna efficitur, eget tincidunt diam convallis. Vestibulum molestie nunc consectetur cursus tincidunt. Aenean interdum justo a tellus condimentum gravida.
Valve Automation Center
Actuactor assembly, Mounting, Set Up & Testing All In One Place.

Onsite Services
SERVICES TEAM ON STANDBY TO MEET FIELD REQUIREMENTS.

Greasing Service
SERVICES TEAM FOR GREASING REQUIREMENTS.